Many times these days when you want to withdraw MATIC from Binance to your wallet on Polygon network, you will see the dreaded "Suspended" next to the Polygon/MATIC network. All you can do then is wait for Binance to fix it so you can withdraw to Polygon. That can take several days and if something was starting to pump on Polygon you could miss your chance! Fortunately there is a way around it, by withdrawing to BSC and bridging to Polygon.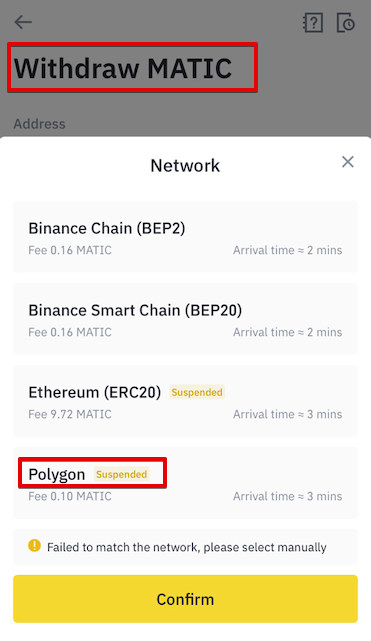 The instructions below assume you are using MetaMask wallet and want to withdraw Matic from Binance to Polygon in your MetaMask. Or you just want Matic (or some other crypto such as Million) on your MetaMask polygon wallet, and Binance is the exchange you use for buying crypto with your credit card.

I advise going through this whole process first using a small amount of money, just so you can test that it works for you and everything arrives safely where you expect it. Check and triple check everything. The fees are low, so it's worth testing for peace of mind, before sending a larger amount.
Convert to BNB
First step is to buy BNB on Binance, or convert your funds to BNB. I won't go into details on how to buy or convert to BNB as you're probably familiar with that process on Binance. But basically to convert your MATIC (or other cryptocurrency) to BNB you just need to use the Convert function in your Binance account. Fortunately the Binance fees for that are quite low. You can also read the convert article on Binance here for more information.
Withdraw to BSC wallet
Assuming you're using MetaMask wallet, make sure to add the Binance Smart Chain (BSC) network there. Instructions for that can be found here. Then in Binance, click the Withdraw button and select BNB, paste in your MetaMask wallet address, and select the Binance Smart Chain (BEP20) network, and finally the amount of BNB to withdraw. Check everything is correct and proceed and verify the withdrawal process as usual. Once that is done, it typically takes a few minutes to arrive in your MetaMask (about 2 minutes when I did it). So now you need to get the BNB from BSC to Polygon, and to do that you can use a bridge…
Connect to OrbitBridge
The bridge I will use in this example is OrbitBridge. There may be others, but this one works well for me and I've used it a few times without any problems. I haven't tried with huge amounts though so if you are doing larger transactions you should look into it further to see if it is suitable for your needs. When you send your BNB from BSC wallet to Polygon, it becomes PBNB there. You can view the PBNB token info here: https://polygonscan.com/token/0x7e9928afe96fefb820b85b4ce6597b8f660fe4f4

– Go to OrbitBridge and click Select Coin and pick BNB: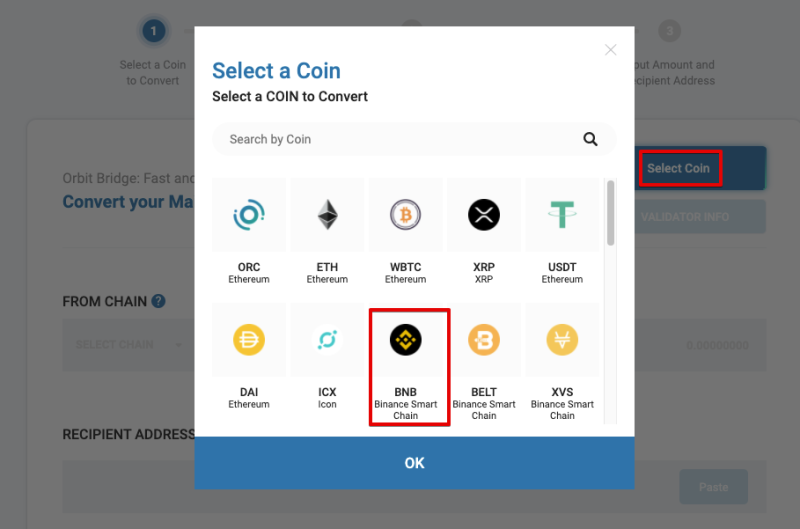 – On the Validators Group screen, see BSC and click OK: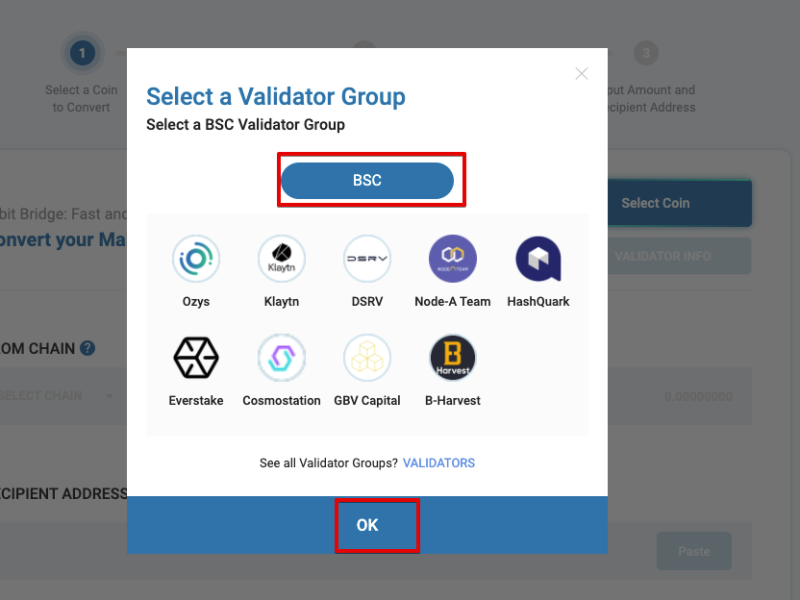 – Select From Chain and pick BSC and connect your MetaMask: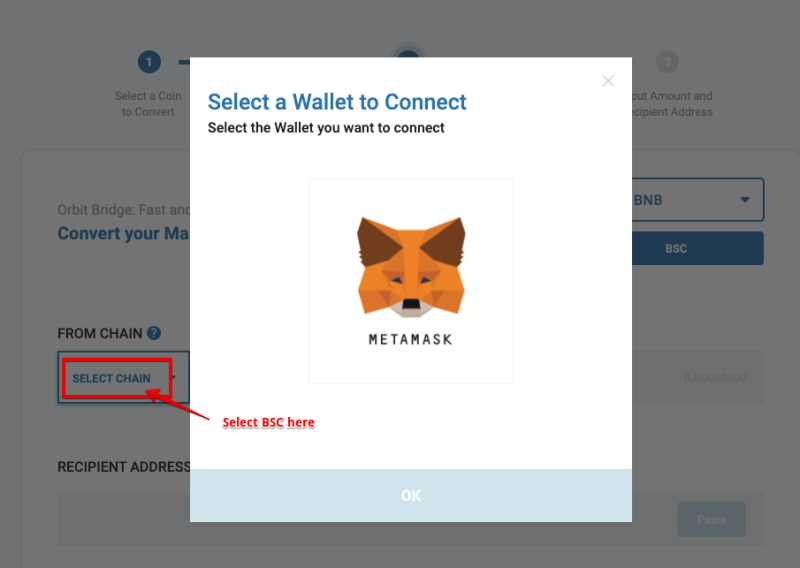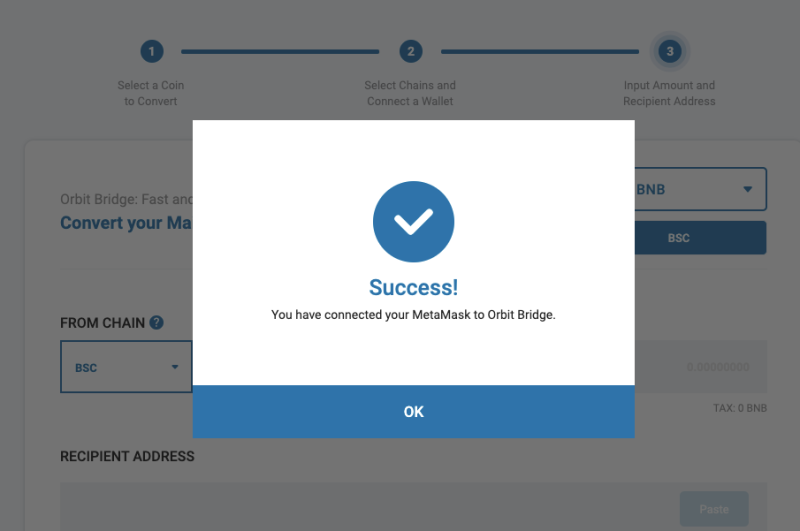 – Select the To Chain and pick Polygon, enter the amount of BNB you want to send, and paste in your MetaMask Polygon wallet address in the Recipient Address field (make sure you use the correct address!!):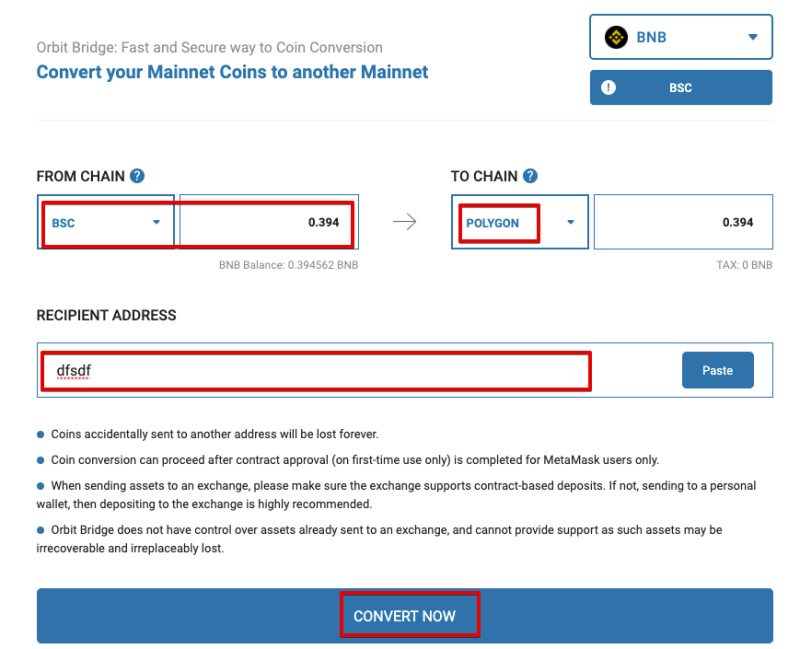 – Confirm the transaction details.
– Confirm again in MetaMask (see the fee is negligible).
– Wait… until it shows "Congratulations. Your coin conversion was completed successfully."

Check your MetaMask wallet on Polygon and you will see you now have PBNB which is what it is converted to when BNB is moved from BSC.
Connect to QuickSwap
Once you have your PBNB on Polygon, you will want to convert to it some other token such as Matic or Million Token. To easily do that, you can use QuickSwap – just visit that page and click on Connect Wallet to get started.

If you're swapping for Million Token, you can do it quickly from here and just click the Trade button first: https://info.quickswap.exchange/token/0x5647fe4281f8f6f01e84bce775ad4b828a7b8927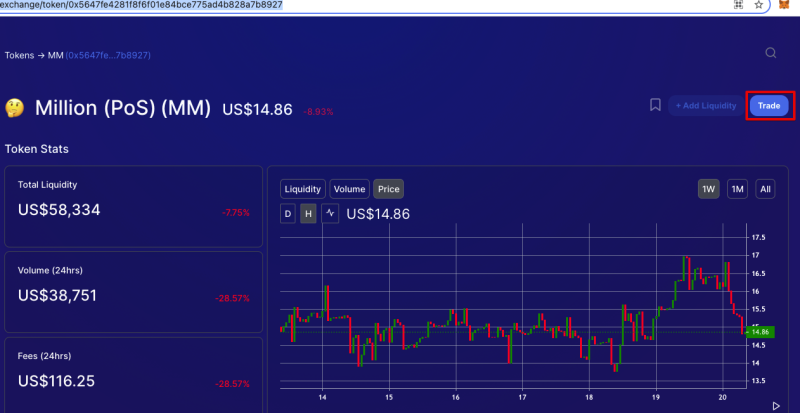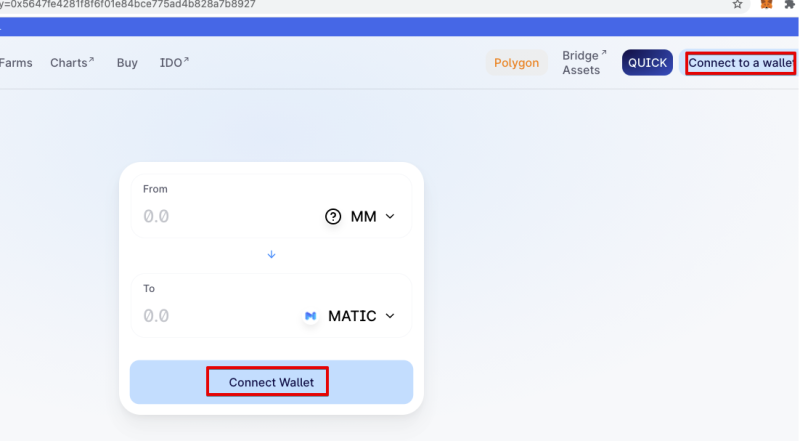 Once your MetaMask wallet is connected, select PBNB in the From field (you may need to import the token first) and MATIC in the To field: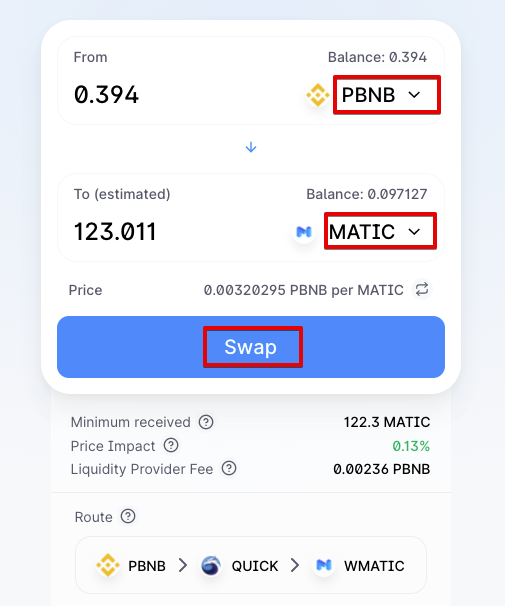 Or MM in the To field if swapping PBNB for Million: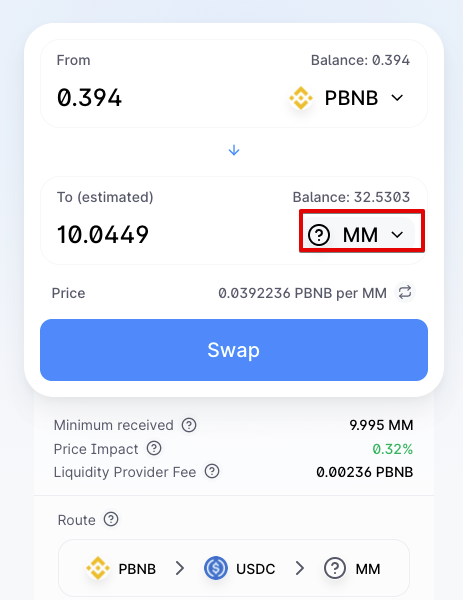 Click the Swap button and proceed with the usual swap process. A few minutes later you will see the PBNB is gone from your wallet and the new currency has arrived!

If you're not in any hurry to transfer crypto from Binance to Polygon wallet, you could of course just wait until Binance fixes whatever problem they had that caused the suspension, but otherwise the above method seems to work well.

Disclaimer: not financial advice! Do at your own risk. Test and triple check everything.