NFT art projects are really starting to get massive attention these days and there is big money to be made in the field. The recently formed Million token decentralized crypto community is attracting talented artists and launching some amazing NFT art projects. The just announced Lion Art Project plans to bring more exciting art to the Million community.

Since Million is all about being a decentralized social token which is run by "the community", there are in fact several Million token related communities on various platforms. They don't all exactly get along at the moment, and have differing views on how things should be done (and no shortage of drama), although many people of course are active in more than one. But this is a decentralized crypto community and it's a good thing – the cream will rise to the top and better ways to do things will be formulated and evolve along the way, particularly with blockchain based governance. But that's a topic for another article.

In this one I will cover some of the works of NFT art which have surfaced so far (and more is coming!), so read on…
Blue Guy's NFT Art
This is the latest project to launch, part of the Lion Art Project, by an artist in the Caribbean, and has some visually stunning works of art available to buy now (but selling fast!) and for a remarkably reasonable price. For example this stunner (Pheonix #1) can be had at time of writing for just over $20!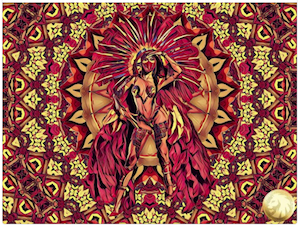 You can view more from Blue Guy on OpenSea. Note that this collection is on the Polygon network so you won't have to pay huge transactions fees!

I look forward to seeing what other great artists Misol brings to the Lion Art Project, as well as to the lionrun.io social NFT metaverse.

Millions by Vesper
Perhaps the first art project in the Million token community and still one of the best. Vesper Design has created some fantastic 3D animated artwork, such as the now classic Diamond Mane, which you really should get your hands on as soon as you can. To see more from Vesper, go here.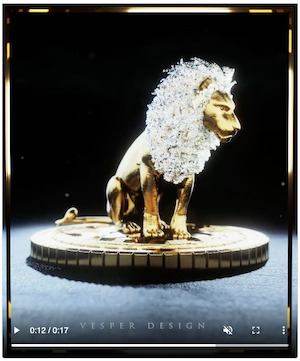 Million Pixel Lions
Pixel art is hugely popular in the NFT space and Gabe Makes created the original Pixel Lion 001, also available on the Polygon network. The price has risen fast from the original $5, to several hundred dollars already. Not only do buyers get a piece of Million Lion history, they will also get a free NFT airdrop from Lionrun.io.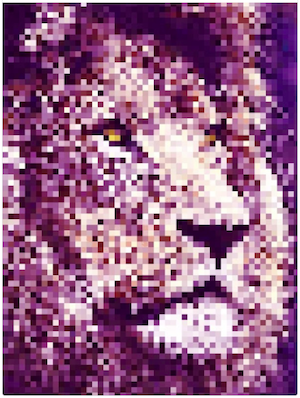 Million Rockets by Beebo
Because we're all going to that jacuzzi bar on the moon with TechLead, a rocket will be needed. Fortunately Beebo has stepped up to the table and created a collection of animated Million Rocket NFTs.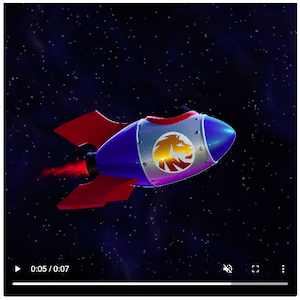 The Future
Things are just getting started in the Million token world, and more art projects are no doubt on the way. At this early stage, some real bargains can be had – first edition/limited edition NFTs for just a few dollars, which could skyrocket in price as the Million token grows in popularity and value. Whether you just want to support the community or hope to make profit, it's well worth getting in early (not financial advice!).


If you're an artist creating NFTs, or know of any others I haven't mentioned, please let me know so I can add to this article.