Bitcoin is raging, now over $60k and still going strong, with many predicting $100k BTC soon. As the saying goes, a rising tide lifts all boats, and Altcoins are the boats, although some may be a little leaky. Many Alts are rising now, riding the BTC wave, which is great for those who bought in low. But some Alts stand out from the crowd and can rise higher, one such is Million token.
The Million ($MM) token was created by the TechLead (ex Google/Facebook, "as a millionaire" YouTuber with over a million subs) as a social experiment.. a decentralized crypto community token. Within the community, multiple projects are being created by community members and decentralized teams. TechLead himself takes a hands-off role in the community and token management, perhaps in large part to avoid falling afoul of SEC regulations, but is still actively building the infrastructure and technology for MM to grow.
This approach by TechLead basically comes down to him saying something along the lines of "do your own thing with MM, build your own projects on it or with it, don't ask permission to start something, just take the initiative and see where it takes you, the community will judge its value".

Essentially he has created the environment where a Million projects can be imagined, the seeds planted, and ultimately blossom in and from the community.
We are already seeing the fruits of this endeavour – Million projects are blossoming! In just a few short months since Million Token was created, there are now multiple projects either launched, launching, or in various stages of development…
Lionrun.io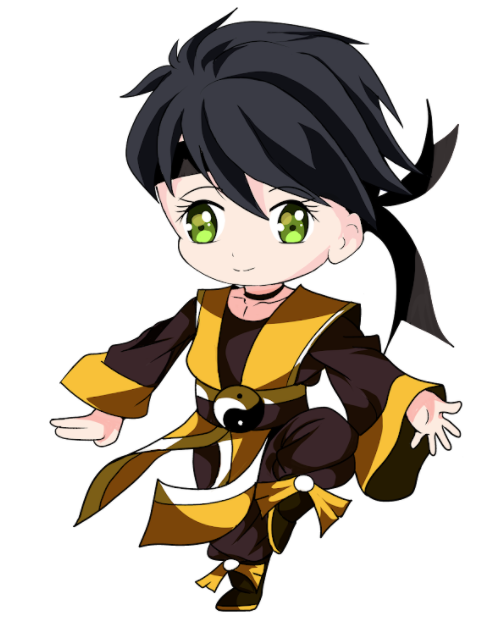 This is an cool NFT based Metaverse founded by Misol and built and promoted by a team of talented developers, artists, marketers and fans… and all on a volunteer basis. The recently completed the Genesis NFT airdrop – 888 fantastic avatars created by Shadows Finger, which are now being traded on OpenSea and sure to increase in value.
Lionrun will bring NFT gaming, encrypted chat, NFT airdrops, community building and more. It is currently scheduled for full worldwide launch in April 2020 and will surely be a massive multiplayer mega-hit!

Make sure to tune in to Misol's daily stream for all the latest news and discussion about Lionrun and Million token related projects. If you can't make it to the livestream you can of course watch the recording later on Twitch and also on Youtube.
Liongov.io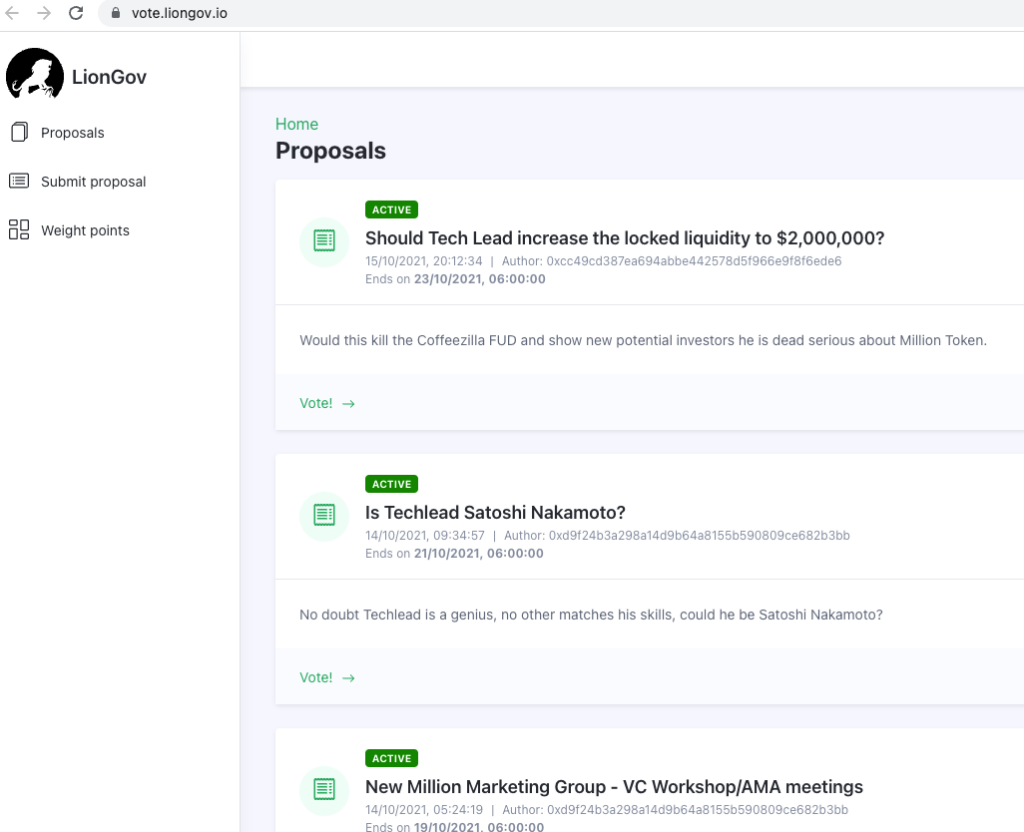 Another project from Misol and his team, and an essential one at that, is Liongov.io – a governance system for the Million communities. Anyone who has been around the MM community for a while knows about all the drama and disputes over leadership and direction.
With this governance system, anyone that buys and holds MM can vote on community proposals in a fair and open way. Crucially, your vote is weighted, not just on the amount of tokens you hold, but how long you've held them for. This means even those with a small number, can have a vote with significant weight!
Million Lion Art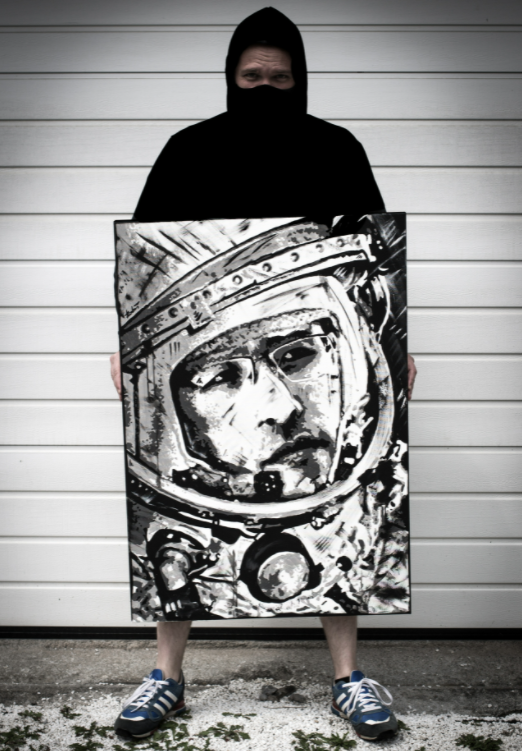 There are actually multiple art projects within the community now. I've mentioned Lion Art before here, but even more amazing artists and graphic designers have joined. Works of both digital and physical art are being created and published as NFT's on OpenSea at an increasing rate.
When times are hard, when the markets are down, art lifts the spirit and keeps us going, and adversity drives creativity to new heights. Million community artists are lifting us all, and generating more publicity and awareness for the community and Million token. Expect to see much more from this project soon.
You can view Million Art already and I believe the Lion art site is on the way. You can also view Crypto Millions for other Million token inspired NFTs and more.
Million Coffee
Yes, there's even a coffee project in the Million token community! It's called (of course) Million Coffee. There's a growing selection of the finest coffee, appreciated by millionaires and Millionaires alike. Buy some now and get it shipped to your door, so you can enjoy a refreshing brew while checking the latest $MM prices.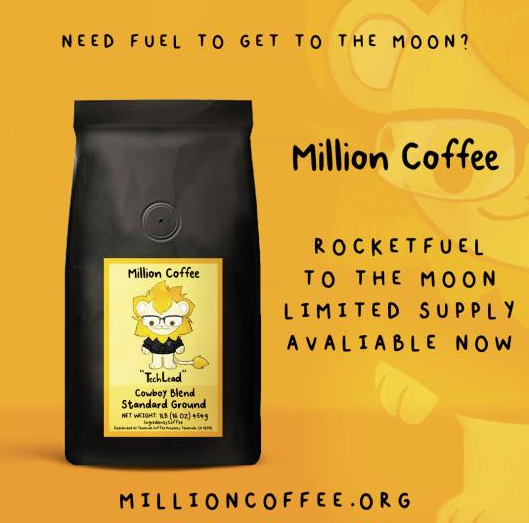 Million Fashion Design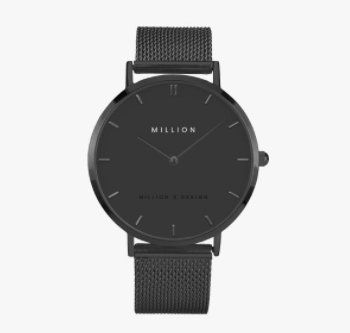 Looking for a selection of distinctive Million branded clothing and accessories? Look no further than Million X Design! You can even get a rather cool looking Million watch, so you will always know when you need to buy some more MM. The aforementioned Crypto Millions, is another place where you can get Million branded clothing.
37
The mysterious project 37 by 37prime. Not to be confused with project 13 by prime13. If you want in on this exclusive community, you need to get the NFT. However, they are all sold now, and the floor price is 3.7 ETH, so you'll have to make an offer and hope someone is willing to sell. Good luck!
Secret Hidden Projects
In the latest video from TechLead himself, he discusses ways to identify the next big cryptos. It's a highly informative video, well worth watching for anyone interested in the crypto market. However, in that video he drops a cheeky hint regarding Million token, saying that there are several "secret hidden projects" on the way…
At this stage we can only imagine what those secret projects may be, but it's exciting to hear, and is yet more evidence that his decision to push MM as a social token was the right one.
$MM just keeps on giving, and I'm very optimistic for the future of the Million community and for the value of the Million token, despite (or perhaps because of) all the FUD attacks endured and defeated so far.

Will it reach $1k, or $5k, or even $50k per token? Only time will tell, some even predict it will one day be worth $1 Million per token – how crazy would that be? I would not rule anything out though, and given enough time (don't expect to get rich quick), this could quite possibly reach amazing new highs.
Want to hear more about where Million is heading? Listen to Jimmy.
Disclaimer: nothing in this article or blog should be taken as financial advice. I am not a financial adviser. Do your own research. Never invest what you are not prepared to lose.